Mary, James and Grace Kirkwood
Mary, James and Grace Kirkwood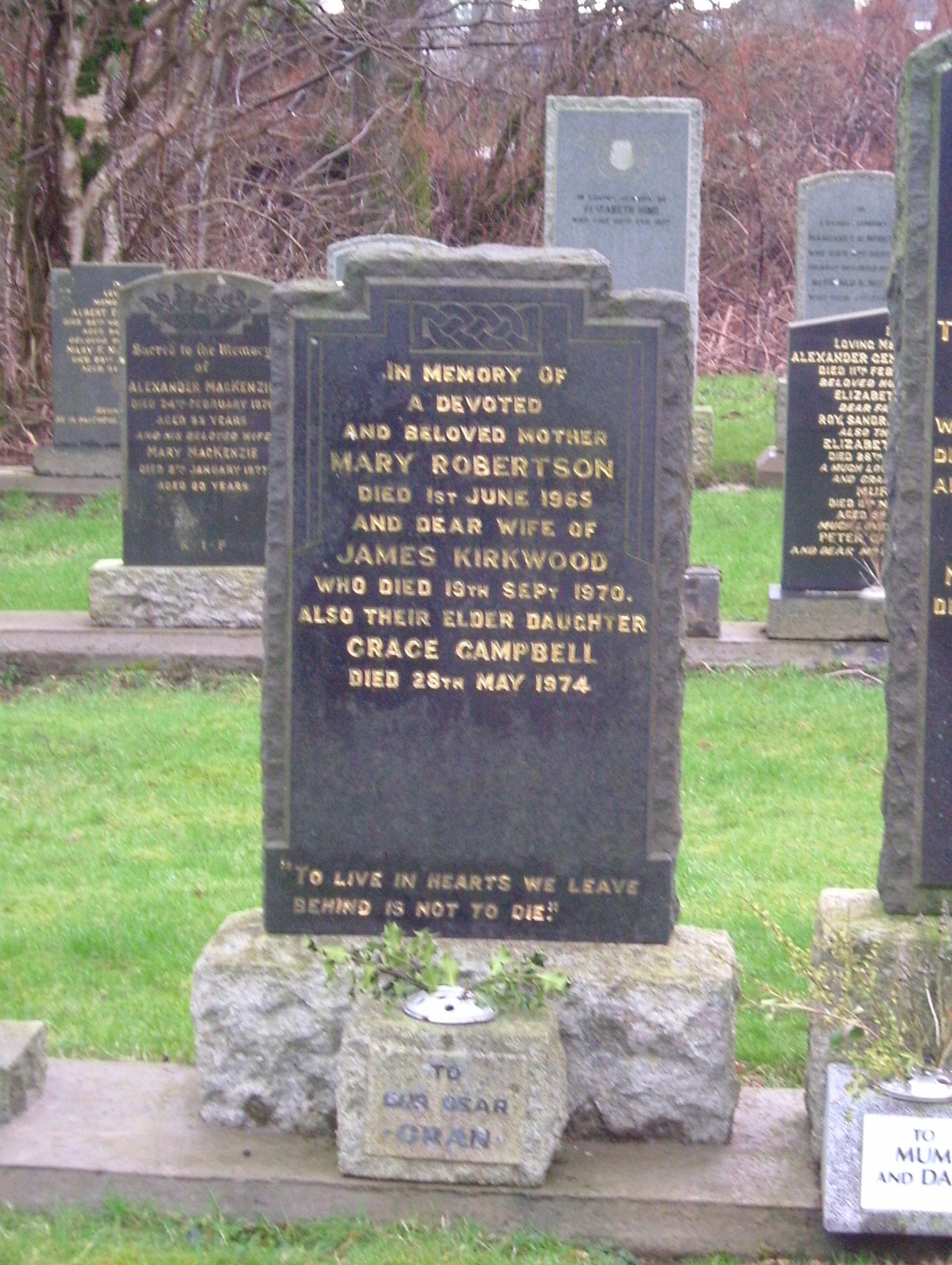 2002
(Ages based upon picture date of Jan 1, 2002)
Grace Campbell Kirkwood (Aunt, born 13 Jan 1921, age 80 years 11 months 19 days)
James Kirkwood (Grandfather, born 14 Apr 1886, age 115 years 8 months 18 days)
Mary McNeil Robertson (Grandmother, born 29 Jan 1883, age 118 years 11 months 3 days)

Links to persons on this web site:

ROBERTSON, Mary McNeil (29 Jan 1883) Grandmother
KIRKWOOD, James (14 Apr 1886) Grandfather
KIRKWOOD, Grace Campbell (13 Jan 1921) Aunt
E-mail me at webmaster@woodrow.co.uk if you would like to contact me about my genealogy, or about this web site. This page generated 9 Jan 2010. This page is a pane in a frames-oriented web site. If you see only this page, and not the frames, click here. To go to the top of this page, click here.