Janet Strathern and Alexander Woodrow Wedding record
Janet Strathern and Alexander Woodrow Weeding record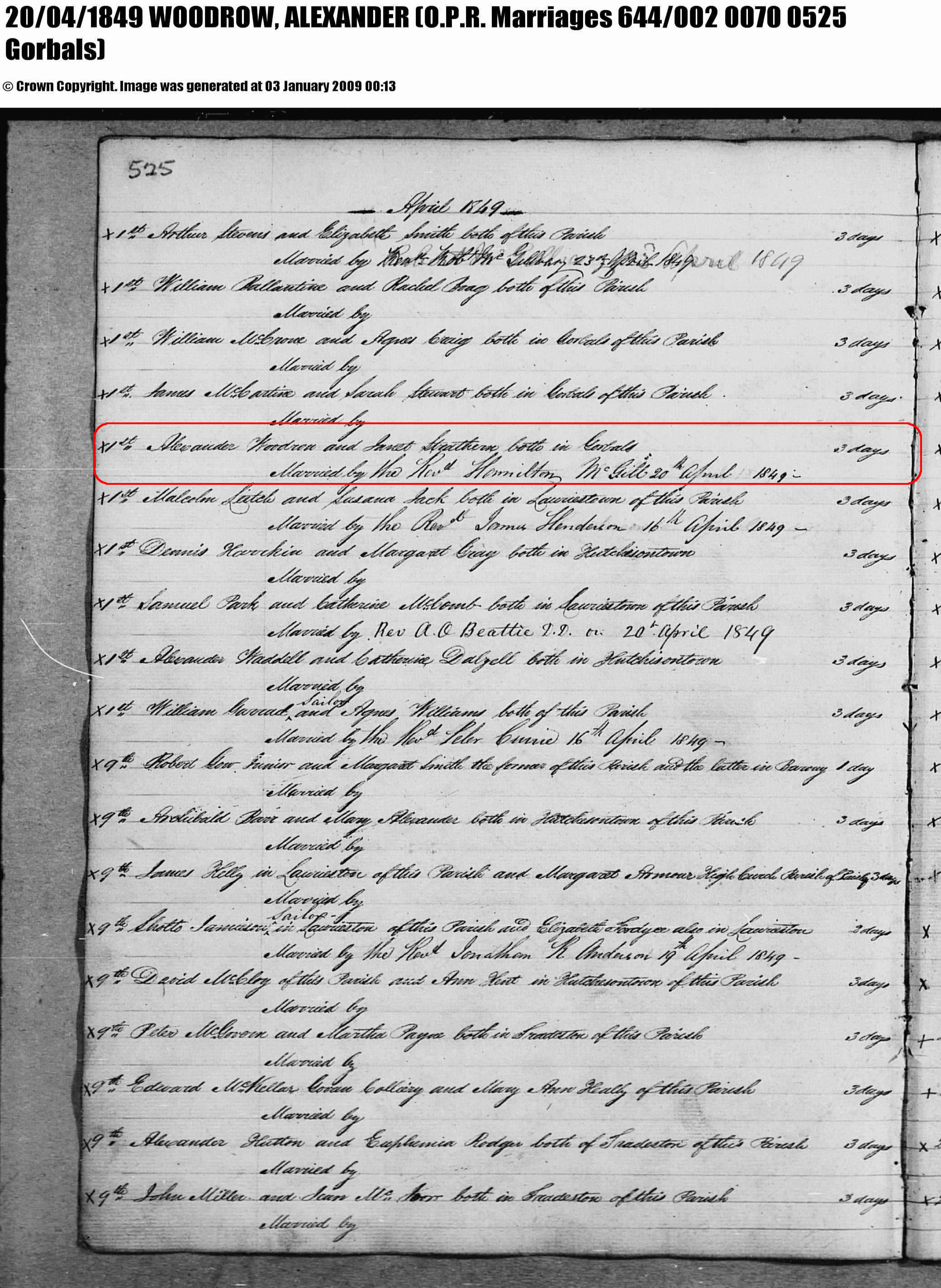 Glasgow
Janet Strathern (born 1811)
Alexander Woodrow (Third Great Grandfather, born 23 Jul 1811)

Links to persons on this web site:

WOODROW, Alexander (23 Jul 1811) Third Great Grandfather
STRATHERN, Janet (1823)
E-mail me at webmaster@woodrow.co.uk if you would like to contact me about my genealogy, or about this web site. This page generated 9 Jan 2010. This page is a pane in a frames-oriented web site. If you see only this page, and not the frames, click here. To go to the top of this page, click here.