Alexander Woodrow Family - 1851 Census
Alexander Woodrow Family - 1851 Census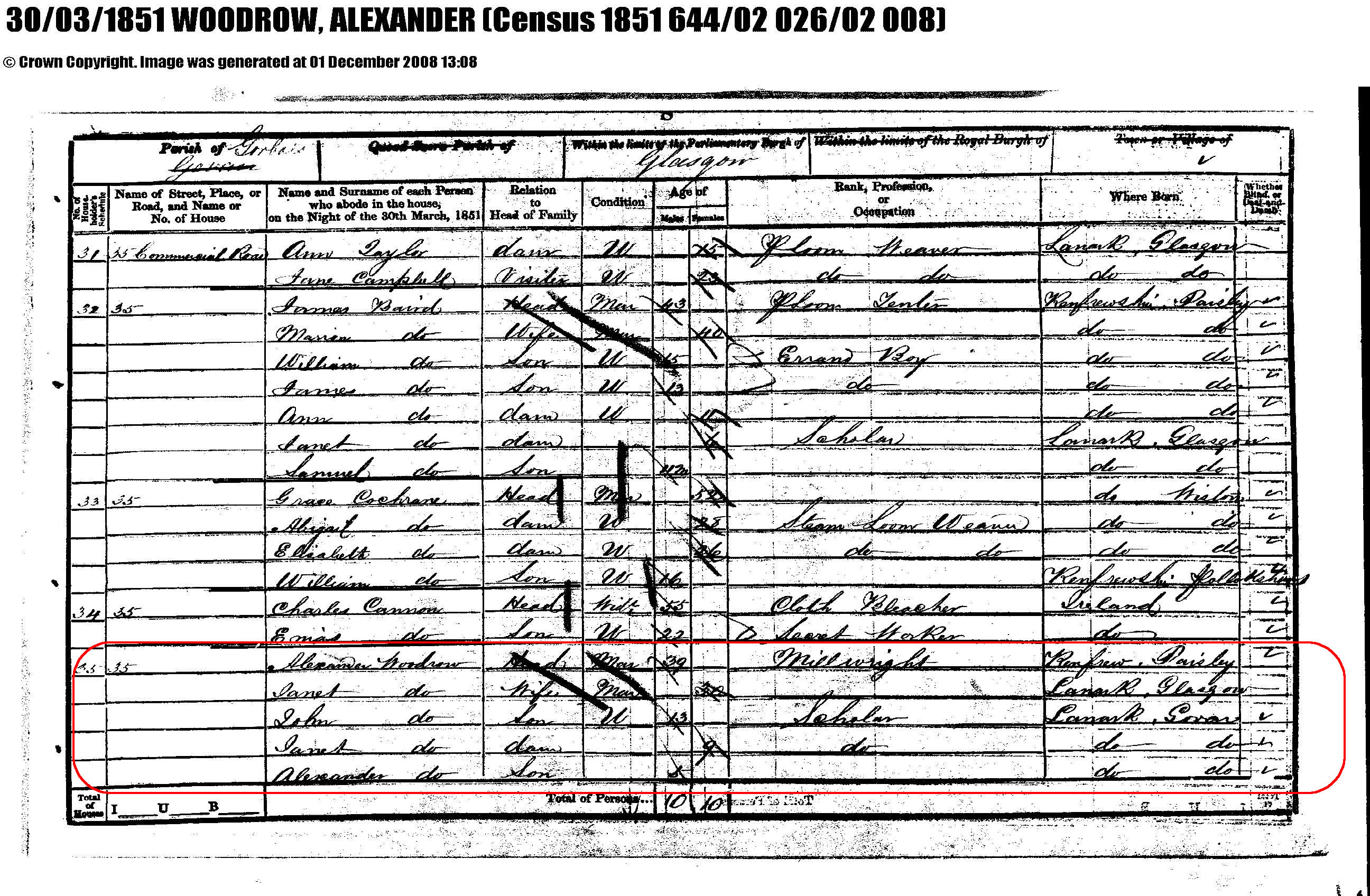 1851
(Ages based upon picture date of Jan 1, 1851)
Alexander Woodrow (Third Great Grandfather, born 23 Jul 1811, age 39 years 5 months 9 days)

Links to persons on this web site:

WOODROW, Alexander (23 Jul 1811) Third Great Grandfather
E-mail me at webmaster@woodrow.co.uk if you would like to contact me about my genealogy, or about this web site. This page generated 9 Jan 2010. This page is a pane in a frames-oriented web site. If you see only this page, and not the frames, click here. To go to the top of this page, click here.